Get powerful treatment delivered directly to the site of the problem with joint injections at Family Medicine and Geriatric Center.
Effective Treatment for Inflammation and Pain of the Joints
Joint injections are a way of administering pain-relieving medications directly to the point of pain. By using injections instead of ingesting medicine, you can get more powerful results from the medication. Joint injections can also be used by your Edinburg primary care provider to determine the origin of radiating pain, helping you get to the root of the problem. 
Stop living with untreated joint pain. Come learn if joint injections are right for you.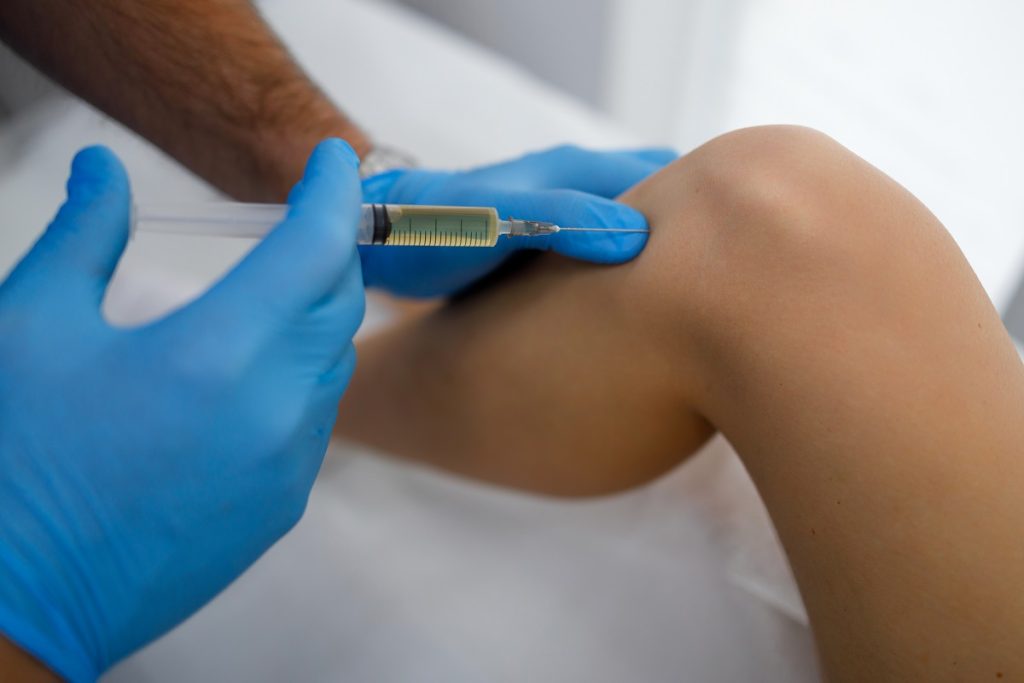 Conditions Joint Injections Are Used To Treat

Behavioral Health Services

Psoriatic Arthritis

Gout

Trauma Care for Sudden Injury

Rheumatoid Arthritis

Bursitis
Exercise Intervention
FMGC Offers a Variety of Joint Injection Services
Corticosteroid Injections
Corticosteroid treatments are made of a combination of anesthetics, pain-fighting medicine, steroids, and anti-inflammatories. These injections are used to treat swelling and the pain it causes.
Hyaluronic Acid Injections
If corticosteroid injections aren't relieving your pain, you may want to try hyaluronic acid injections. Typically used in the knee, this treatment mimics the natural substance that lubricates the joints.
What You Can Expect From Joint Injections
Your joint injection procedure will usually take somewhere between a half hour and an hour to complete, which includes the time needed for follow-up observation. Prior to the procedure, your Edinburg primary care provider may give you medicine to help you relax and stay calm. To guide the injection, an X-ray table and a contrast dye injection are used; a topical anesthetic will be applied to reduce discomfort. You can expect to see effects within 48 hours for corticosteroid injections, and up to a week for other procedures.
The Benefits of Joint Injections

Reduced Pain

Minimally Invasive

Powerful Results

Reduced Swelling

Avoid Surgery
Ready to get relief from shoulder, hip, or knee pain? Come see your Edinburg primary care provider at Family Medicine and Geriatric Center for a pain-relieving joint injection.