Family Medicine & Geriatric Center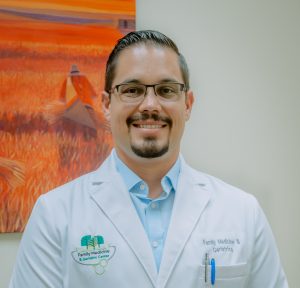 Our certified, talented, and friendly family nurse practitioner here at the Family Medicine & Geriatric Center.
Mr. Segura has over 13 years of experience as an emergency room registered nurse and another three working as a nurse practitioner in geriatrics and various specialties.
With a passion for helping others and a keen eye for medicine, Mr. Segura loves every aspect of his position. He feels blessed to work at Family Medical and Geriatric Center. He values the safety of his patients just as he does the safety of his family and friends, so you know you're in good hands.